PSA: Air Transat Abandons Dog in Lost Baggage at Pearson Airport for 21 Hours
Maria Kwok · July 3, 2022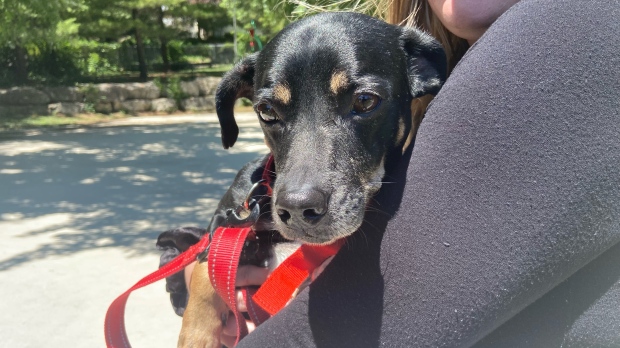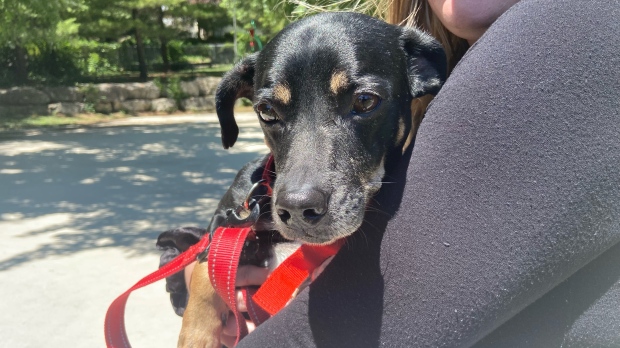 You might want to think twice before taking your dog with you on your next flight - especially if you're making your way through Toronto Pearson Airport.
Last Saturday, Jena Butts experienced every dog parent's travel nightmare - her rescue dog, Winston, was left behind with lost baggage at Pearson Airport for over 21 hours.
Butts, who arrived in Toronto at 1:30 AM on Saturday, was left waiting for hours for her dog at the airport.
Around 3:00 AM, there was still no sign of Winston - who arrived in a crate.
She was then advised by a customs agent to go home and give the airline a call later for her lost dog, as there was no further staff around.
Butts spent the rest of the morning trying to contact the airline, Air Transat, to find out if Winston even made it to Toronto or if he was still in Puerto Plata.
"Usually, once your dog is loaded on the plane, you are given a ticket by the flight attendant so you are aware your dog is boarded. This never happened for either of my dogs on the flight," she said. "I hope [the airline] creates better policies that don't allow this type of negligence."
About 21 hours later, customs at Pearson finally spotted the crate.
"He was found in a corner with lost bags," Butts said.
A customs agent had broken Winston out of his crate to give him water, Butts said, but the animal and his leash was still covered in urine by the time she got to him.
"He's very traumatized," she said. "I will definitely not be travelling with dogs for a while now."
Butts said she received an email from the company GTA dnata, a service provider for Air Transat at Pearson airport, apologizing for the incident and offering her a gift card as compensation.
Air Transat also left Butts a voicemail offering to reimburse her for Winston's flight. His ticket cost $350.
"I have not gotten back to them as I do not feel that is sufficient," Butts said. "My family and I are still discussing possibly getting a lawyer."
This issue comes amidst a growing list of traveller complaints flying through Pearson Airport. Complaints range from lost baggage, delayed flights, and cancelled flights, to thousands of bags sitting idly in the baggage claim area.