Top Rated Puppy & Dog Friendly Events in North America
as seen in

Puppy Yoga & Bubbly
Meet our bestselling wellness experience. This endorphin and Insta-worthy experience includes a flow yoga class with puppies and bottomless mimosas.
Having hosted over 30,000 people since September '21, you can trust that your group is in good hands.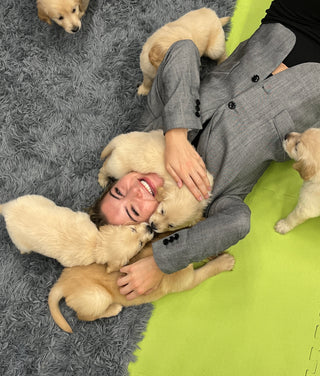 Corporate Events
Doggos & Puppysphere make it possible to create meaningful connections with customers through heartwarming wellness experiences.
TRUSTED BY BRANDS, INCLUDING: