The 10 Best Parks to Bring Your Dog to in Toronto
Maria Kwok · June 3, 2022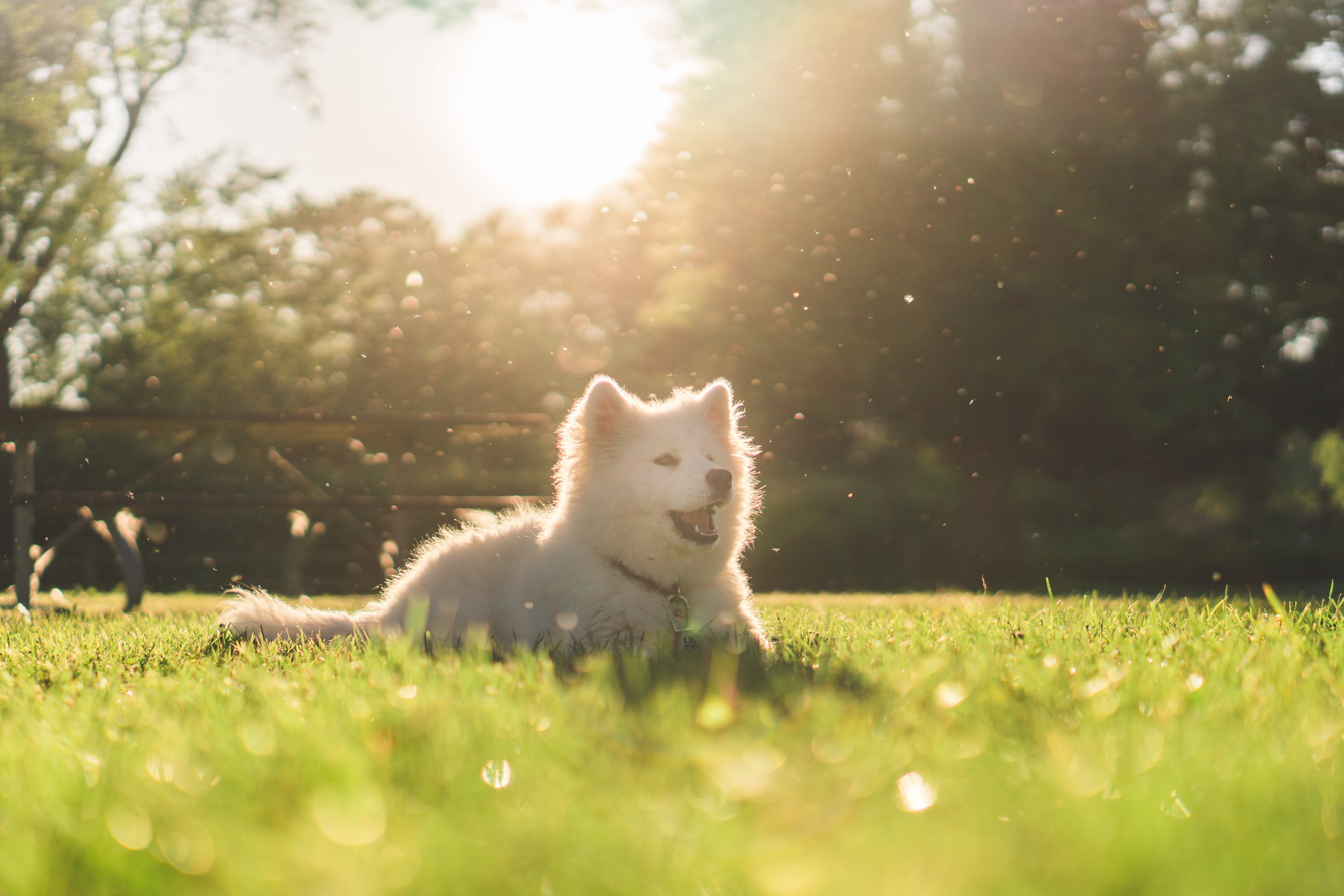 Spring and summer are here and there's no better time to head out and explore Toronto with your furry friend. With hundreds of parks, open spaces, and rivers that connect our Toronto neighbourhoods, there are plenty of beautiful spaces to bring your dog to.
But which ones are the best for dogs? Whether you're looking for the best off-leash dog park in Toronto or the best parks to walk your dog in Toronto, you'll find them all listed in today's post!
Let's take a look at the top 10 best parks to bring your dog to in Toronto: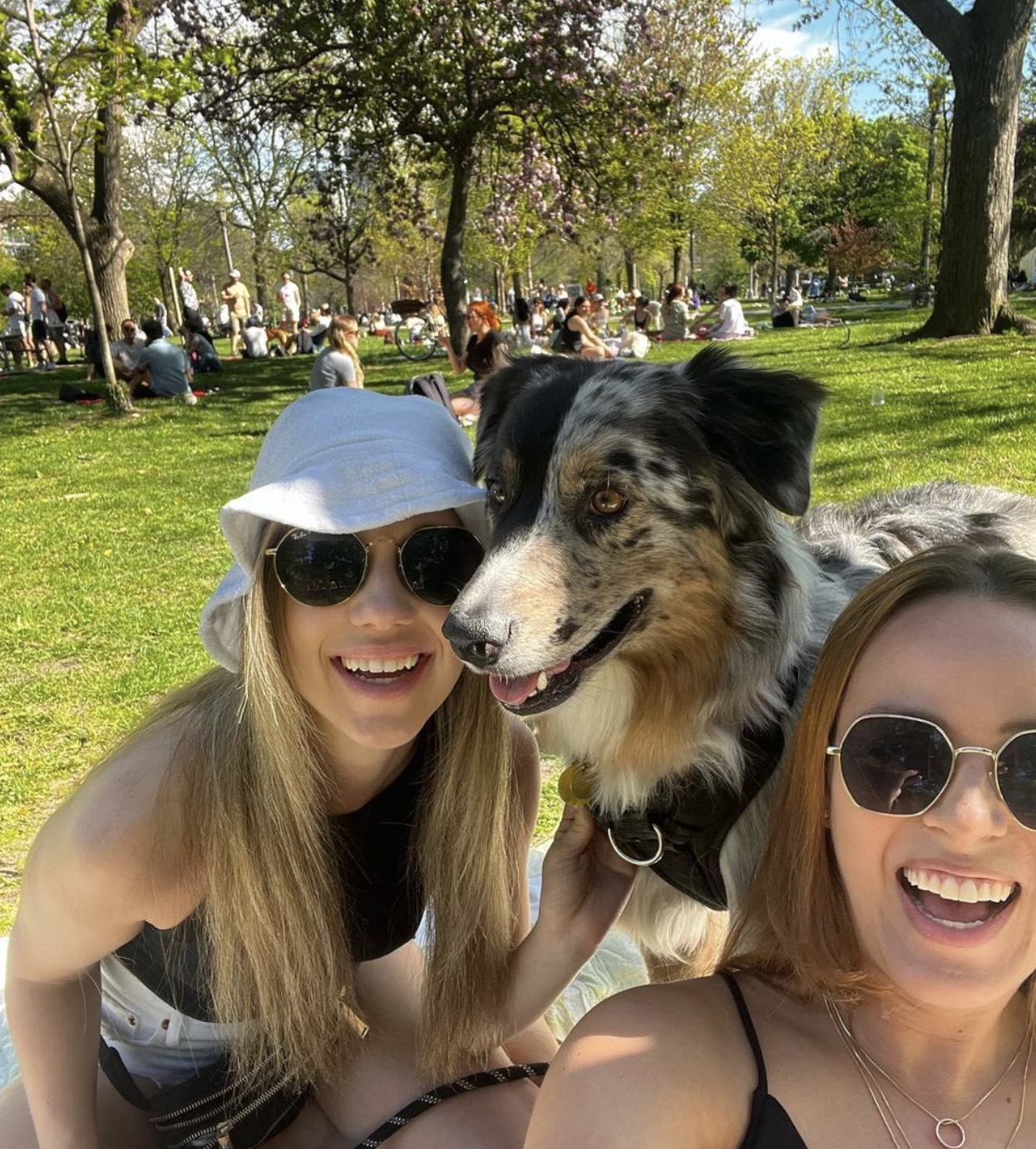 1. Trinity Bellwoods
Visit The Dog Bowl at Trinity Bellwoods Park! It's Toronto's most famous and popular dog-friendly sunken crater.
Although this is an unfenced space, the crater's central location and the steep hills protecting this space keep off-leash dogs from wandering too far away.
At 35 acres, there's plenty of green space and trails for you and your dog to enjoy on a leash too!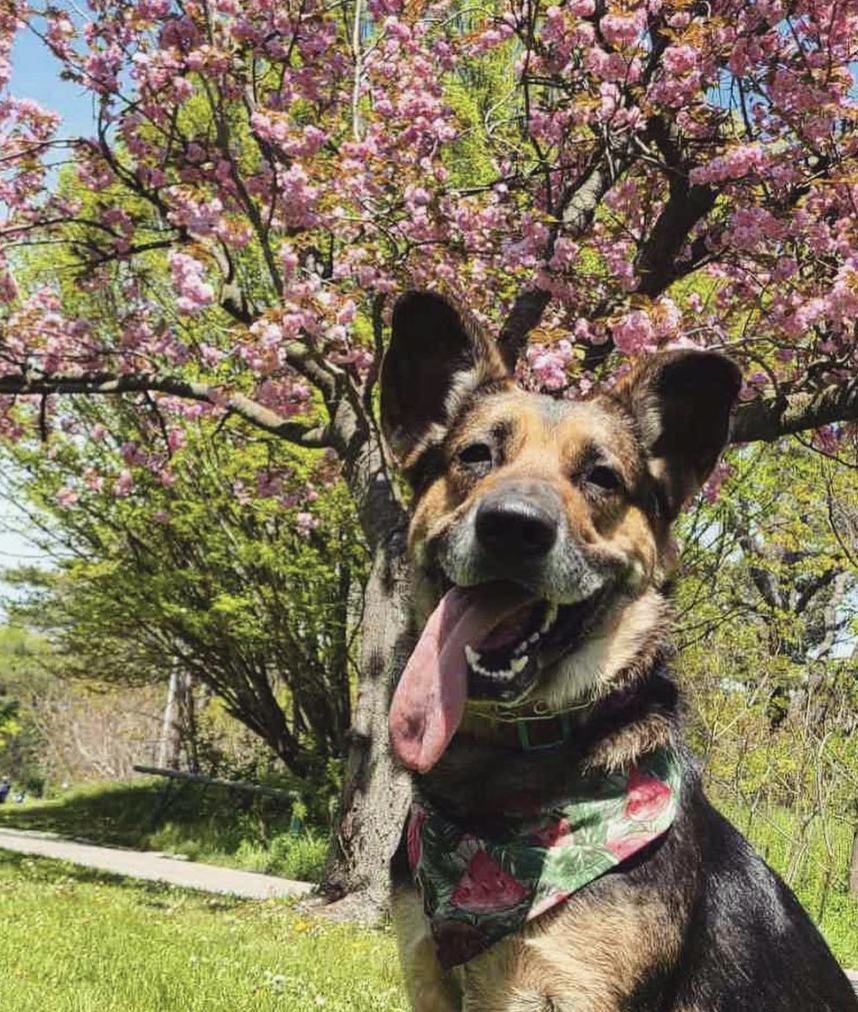 2. High Park
As Toronto's largest public park you and your dog can enjoy walking through 400+ acres of manicured lawns, untouched nature trails, and themed gardens. You can even spend some off-leash time on Dog Hill - a huge (8.5 acre) designated off-leash trail and park between Grenadier Cafe and High Park Zoo.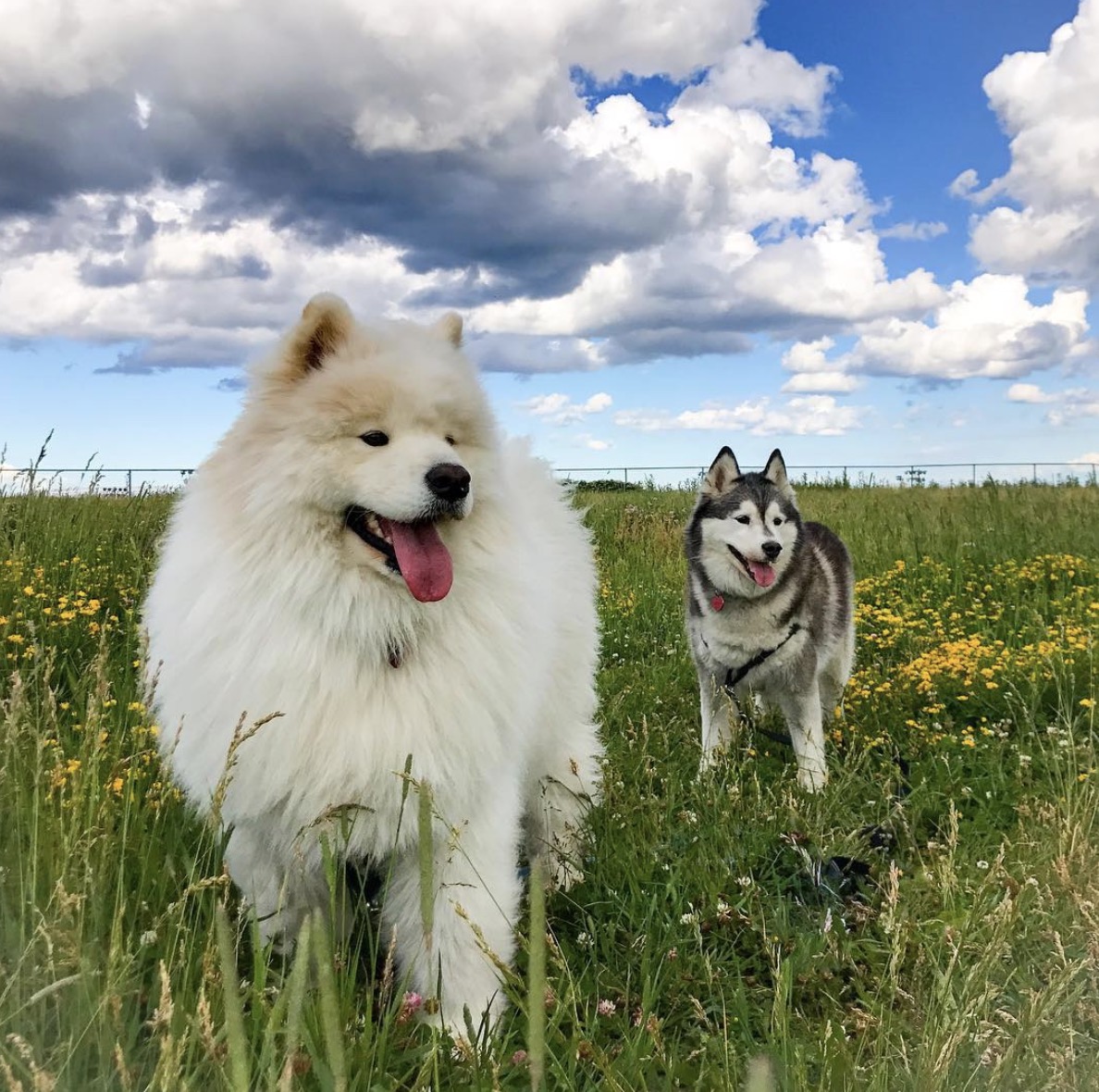 3. Downsview Park
With generous 6m wide paved trails that take you through urban forests, public art, and orchards, Downsview Park is a dog walker's utopia.
Dog owners looking for off-leash parks will love this park too! Nestled in the centre of this massive 291-acre park is Dogsview Park, a small yet thoughtfully designed dog park complete with a dedicated small dog area too.
Your dog will especially love the varied landscape - there are plenty of mini mounds ready for your pup to hide, run atop, or weave through by the double-gated entrance.
Bonus - If you visit in the wintertime you get front-row seats to the kid's tobogganing hill too!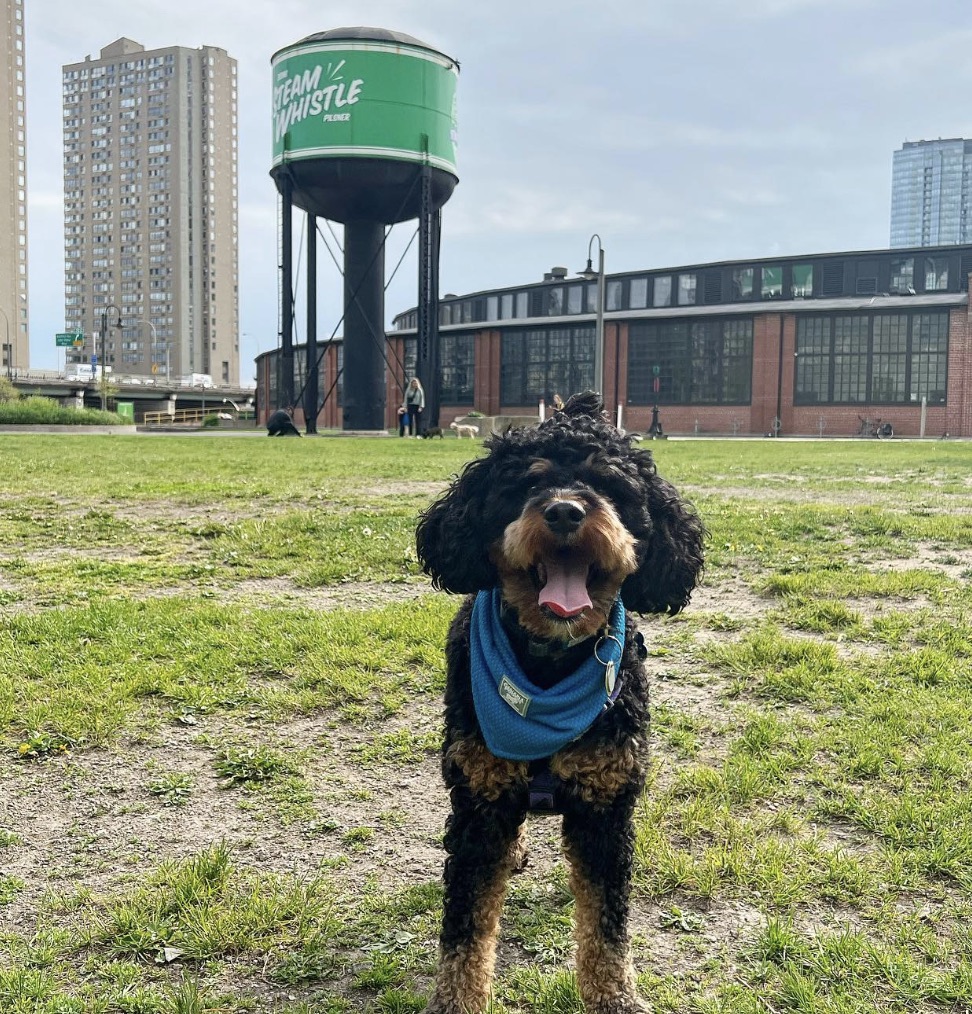 5. Round House Park
Although Roundhouse Park isn't an off-leash dog park, this space is a must-visit if you're looking for plenty of dog-friendly activities:
• Popular for dog walkers - a unique green space which includes a historic railway roundhouse
• Steps from the dog-friendly brewery, Steam Whistle Brewery
• Monthly dog-friendly social events hosted by Doggos
Doggos hosts a monthly dog-friendly event at Steam Whistle that you can join! Get tickets to their pride social event on June 20th event that includes a drag queen performance, dog fashion show and dance party!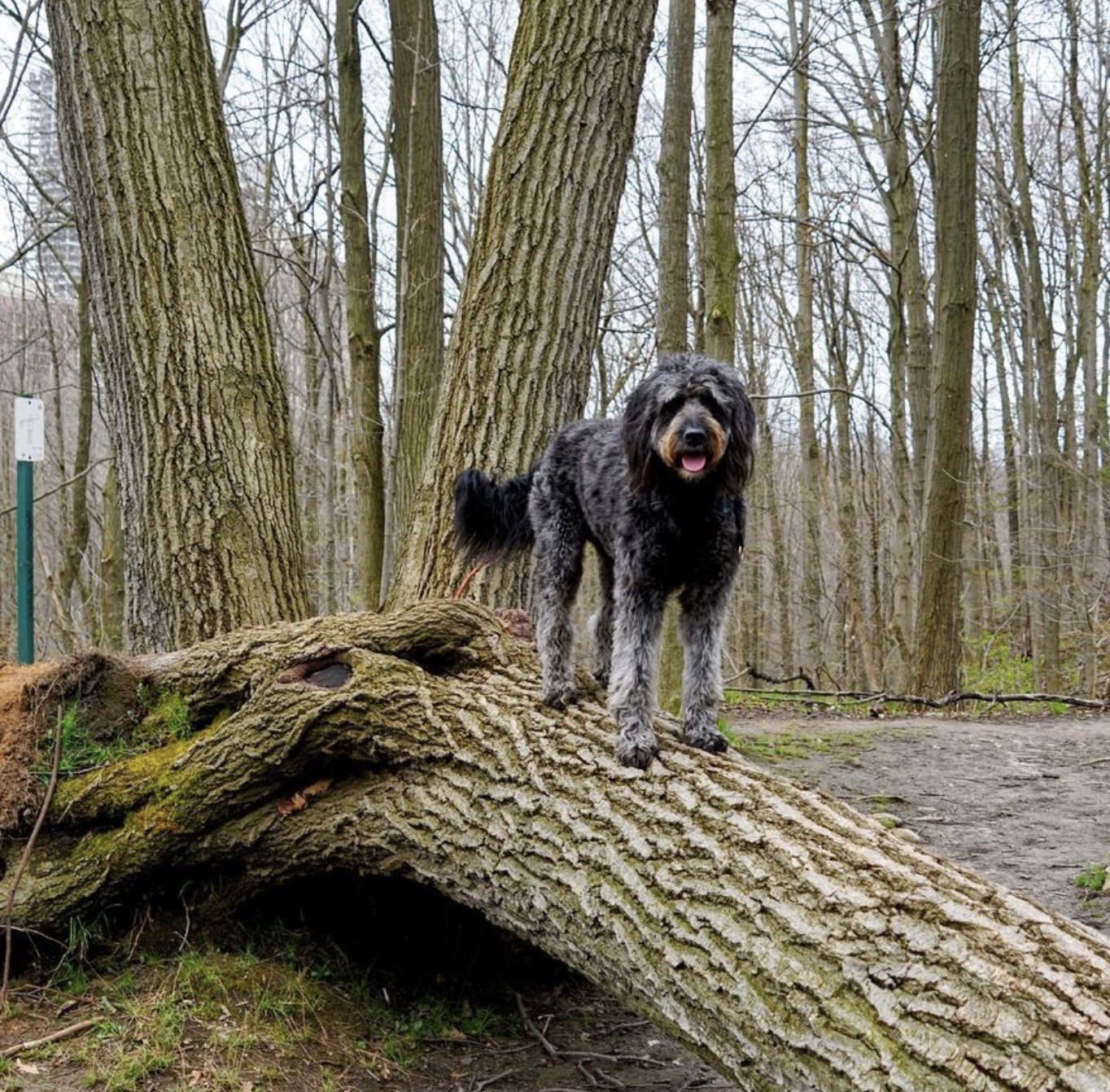 6. Sunnybrook Park
Once a farm property, Sunnybrook Park is a serene public park filled with a network of walking trails and bike paths that take you through its 145+ acre green space. This park is another top visit if you love taking your dogs on long walks through quiet woodlots and creeks.
You'll also find a vast fenced designated off-leash area and a secondary fenced space for small dogs on the west side of the park.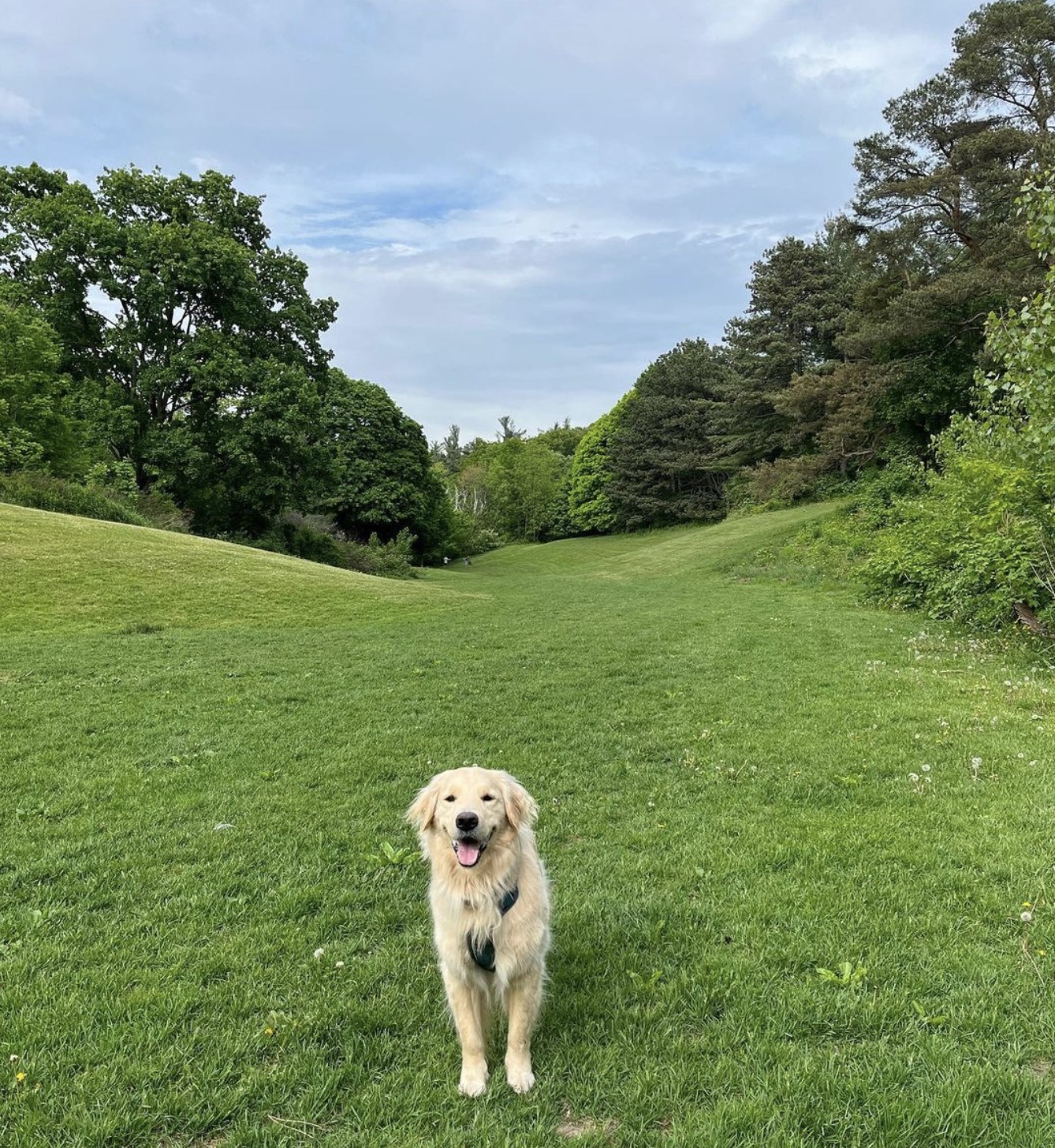 8. Sherwood Park
You won't regret taking your best friend to this 40-acre park in North York. This park is a great place for an easy walk - complete with scenic wooded strolls, well-maintained boardwalks, and beautiful stairs set against a forest backdrop.
The park has a fenced designated off-leash area just a short walk away from the main parking lot.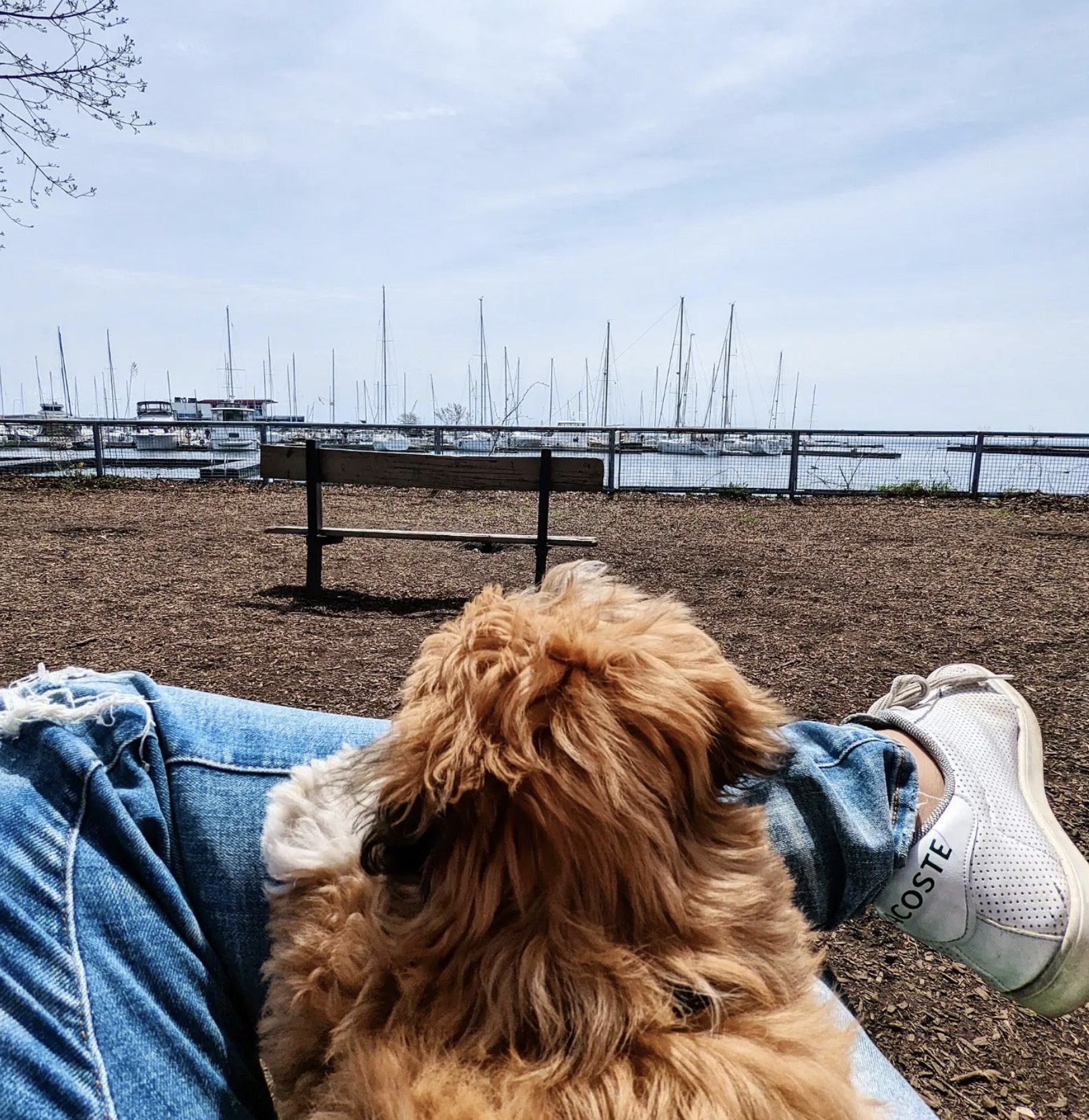 9. Coronation Park
If you love walking by the waterfront, then you really need to visit Coronation Park. This large green space is just south of Fort York and east of Ontario Place!
For an especially engaging walk with your dog, take the 2KM waterfront trail starting from Coronation Park to Trillium Park through Ontario Place. While short, there's plenty of sights and sounds to enjoy!
The east end of Coronation Park also offers a large fenced off-leash dog park with unobstructed waterfront views. With mature oak maple trees offering shade and plenty of benches and lounge chairs throughout the dog park, the off-leash area is the ultimate place to rest and relax during the summer!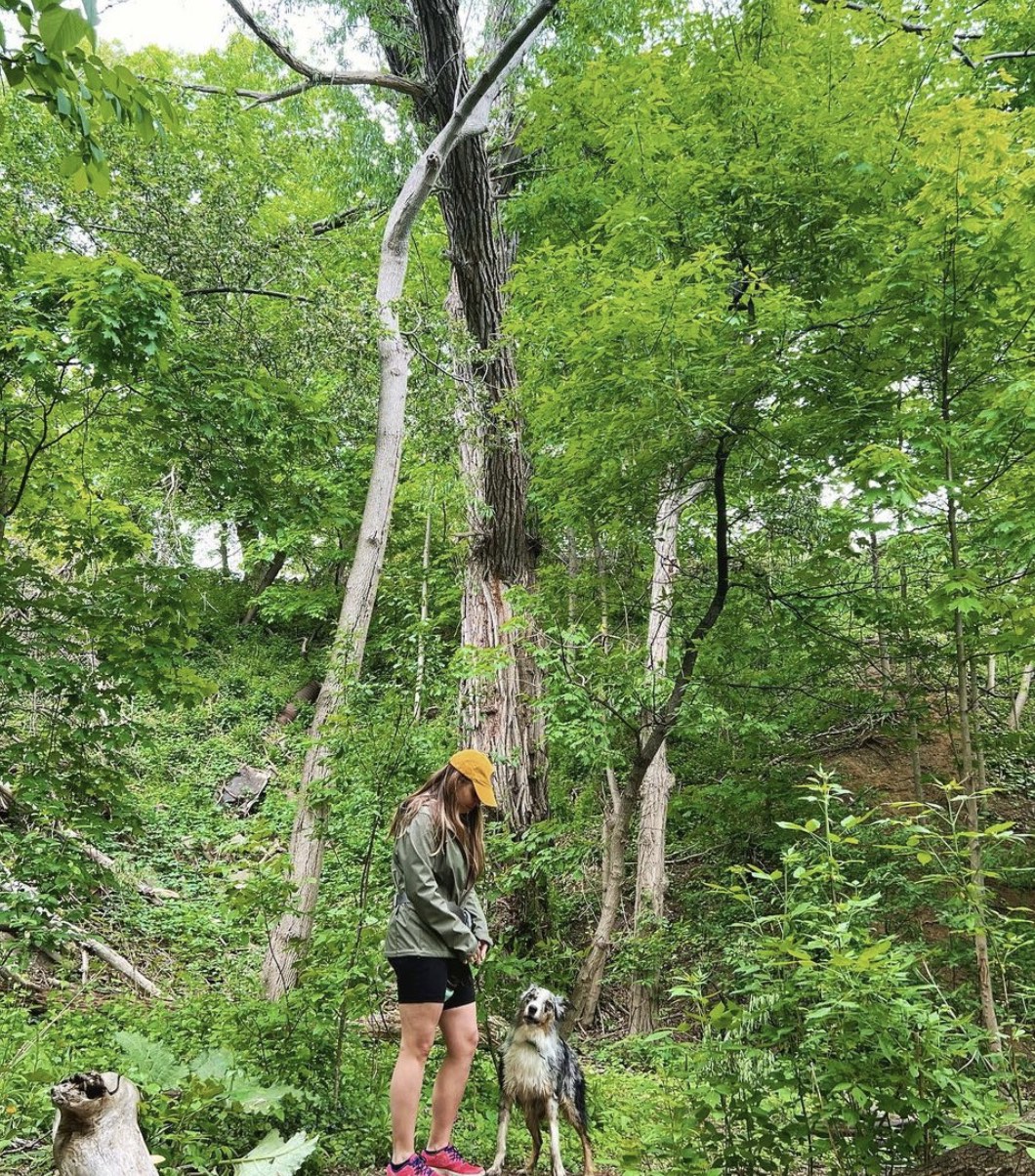 10. Etobicoke Creek
Want to get the rugged experience of hiking off-leash in the wild? Then you have to visit Etobicoke Valley.
Best known for its distinctive naturalized terrain, you and your dog can discover multiple wading pools, sheer cliffs, and challenging nature hikes at this 48+ acre partially fenced off-leash area at the edge of Mississauga and Toronto.
Extra Bonus: If you head deeper into the woods, you'll notice that some volunteers are building out a dog obstacle course too!
Map Of The Best Parks to Bring Your Dog To
How We Chose the Parks
Wondering how we chose the best parks to bring your dog in Toronto? These are some of the factors that we used to help make our decision:
Size: Whether it's pedestrian paths, off-leash spaces, or trail length, we looked for some of the largest spaces in Toronto so you and your dog can really stretch your legs!
Off-Leash Availability: There's nothing better than seeing your best friend run free.
Terrain: We picked parks with the most varied terrain to keep things interesting!
Visitor Reviews: Our readers have the best taste and we listen! These parks are some of your favourites in the city!
Happy Exploring!
Now that you know where the best parks to bring your dog to in Toronto are, it's time to go out and explore! If you visit any of these locations, make sure to tag us on Instagram @OntarioDoggos so we can share your adventures!