BYOD (Bring Your Own Dog) Yoga - May 15
Doggos and Kardia have teamed up for a unique fitness class where you can bring your pup along. Unwind from your week in this 50 minute flow yoga class while dog's interact with you, your neighbours, and the pups in the room. Stay a few minutes after class to get a complimentary puppuccino (whipped cream) for your pup!

Location is at Kardia - 10 Lower Spadina Ave #100, Toronto
Note: You will need to sign a waiver before beginning the class.
Customer Reviews
04/04/2022
Anisa E.
Canada
Amazing Experience!
The instructor was great at leading the class. My pup had the best time interacting with other pups and humans. I would highly recommend this class and can't wait to take my pup back!
04/03/2022
Carolina

Canada
Incredible Experience
It was such a great idea for an event and I had an awesome time! I found peace with flow yoga and my dog Charlie. I would highly recommend this event to all my friends and I will come back again!
02/21/2022
Cassandra M.

Canada
10/10
This was too much fun. Felt like dog therapy having all the pooches walking all over the place, will be back!
They Don't Call It "Downward Dog" for Nothing
If you've ever done a workout beside your pup, then you've seen how excited dogs can get: from giving out a ton of kisses, to jumping up in the air to reach you; doggos think workout time is actually play time. We wanted to bring this encouraging energy to a fitness class where you and your pup can enjoy your afternoon together. Along with excitement, dogs are born with an innate ability to live in the moment. This makes them perfect partners for BYOD yoga!
FAQ
Can I come without a dog?
Absolutely! Come along and enjoy your yoga class with the adorable pups the other attendees bring in.
Is the yoga class for dogs or humans?
What do I need to bring with me?
Is there an age requirement?
I am new to yoga, can I still join?
Will there be photos taken?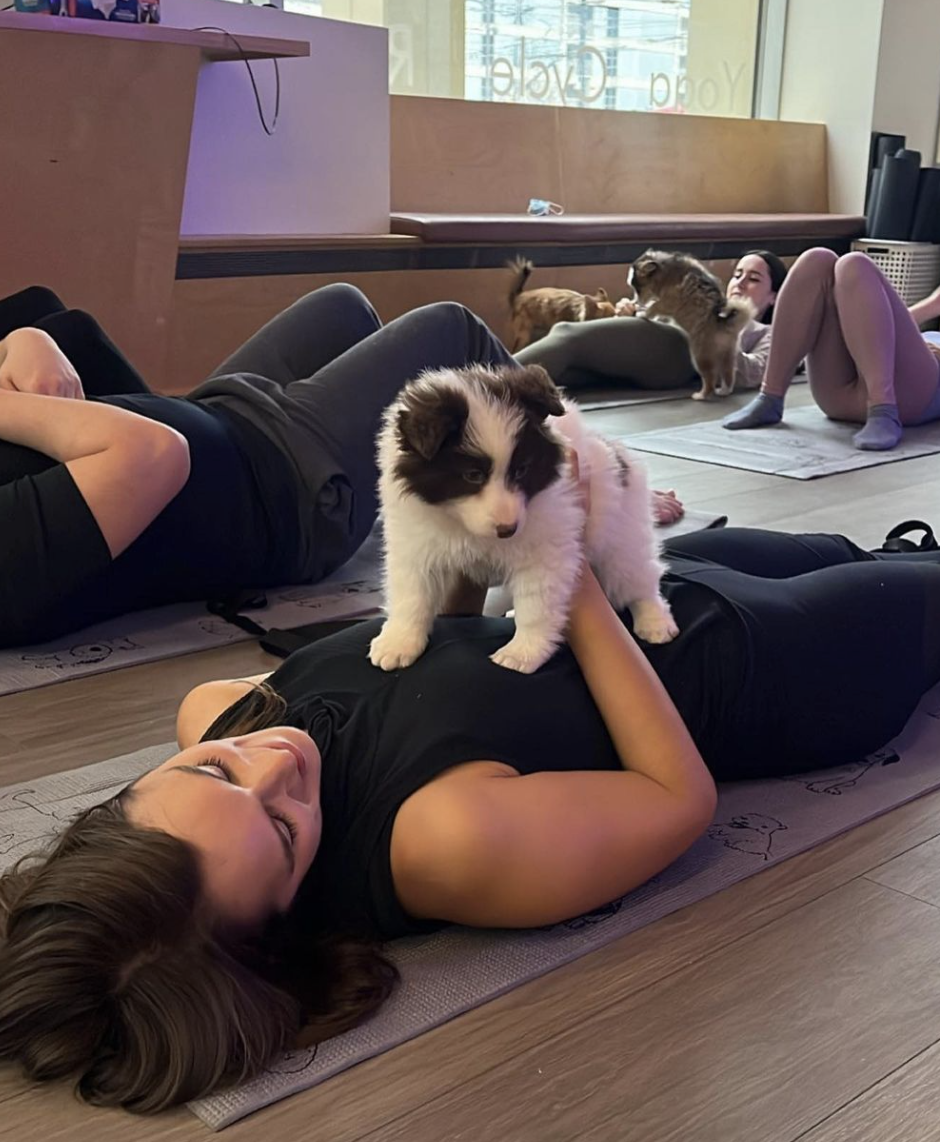 Kardia Athletica
10 Lower Spadina Ave #100, Toronto, ON
Kardia is a Toronto Waterfront fitness community welcoming all levels to activate and inspire your inner athlete. From performance-based cycling, running, yoga, strength and meditation, they have you covered!
Learn More