Limited Edition Experience
Get your tickets before we sell out! This Holiday-themed Puppy Pop-Up is only on for a few short weeks.
Yoga Mats Provided
Keep your commute light - we provide yoga mats on site for your experience.
Beginner Friendly
Our classes are designed for the beginner in mind! No previous experience required.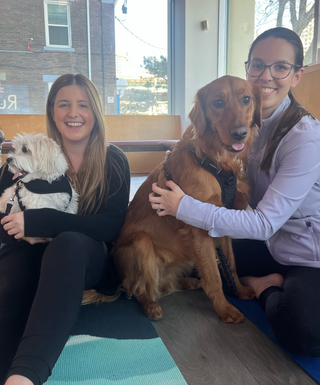 It's called downward dog for a reason.
We should be a little more like dogs: naturally present, joyful and full of love. Get inspired by the playful and present nature of dogs while doing something good for you.
Disclaimer
Participating in a dog-friendly yoga class comes with inherent risks, and it's important for participants to be aware of them. Therefore, all attendees must sign a waiver before joining the class.