🎉 The Dog-Friendly "Pup Up Summer Market" is almost here!
Programming of activities and performances subject to last minute changes up until the first day of the market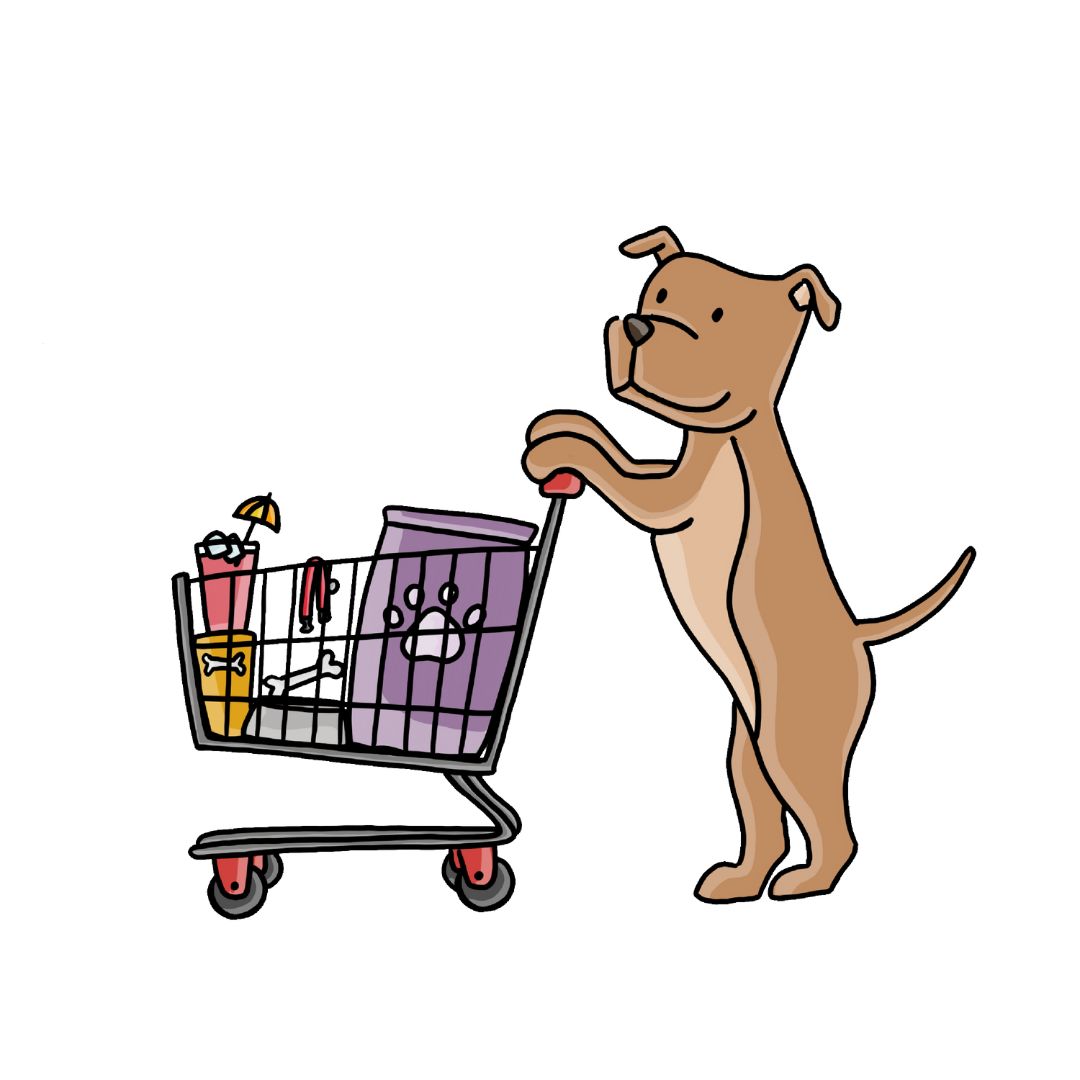 Your Go-to Guide for the Pup Up Summer Market
Toronto's first boozy two-storey, Canadian-focused pet brand pop up market is headed your way this weekend! This is a not-to-be-missed event for dog owners and dog lovers alike.
Need help getting around? This is your go-to guide for all things Pup Up including scheduled performances, activities, layout of the land, list of vendors, photo ops and so much more!
**** Updated Maps Coming Soon ****
Lower Level -
Main Level - (Sat July 23)
Main Level - (Sun July 24)
Sunday Artist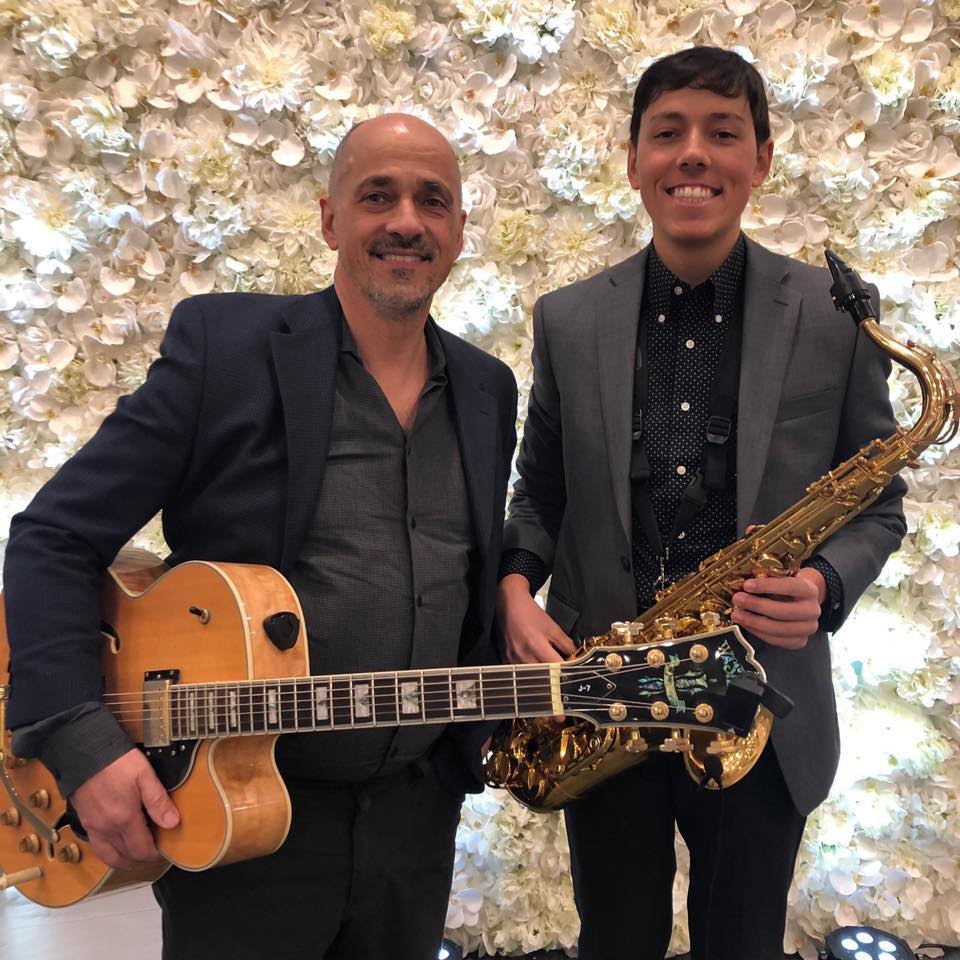 Mr. Jazz Duo
MATTHEW & RICHARD JAZZ DUO
Mr. Jazz Duo is a father and son tenor sax and jazz guitar/piano duo based out of Collingwood, Ontario
💜 100% Canadian-Owned Businesses 💜
On behalf of everyone at the Pup Up Summer Market, thank you so much for supporting our local Canadian businesses.
Vendor List
(Our Sponsor!) PetzLove Pet Food - Premium, fresh ingredients carefully crafted and backed by the latest research into pet nutrition and health.
Bare Bones Pet Gear - Beautifull illustrated portraits of your pets and humans. Turn your favourite photo into a stunning piece of art.
Beautiful Chaos Creations - Handmade, unique, made with love bracelets, keychains, dog tags, and necklaces.
Charmy Pet Box - Empowering pet parents with customized natural pet treats to improve their pet's health.
Chika Pet Shop - Artisanal Dog Accessories to celebrate the bond between hoomans and their furry best friends in the most fashionable manner
Dog Child - Sustainable, healthy, homemade dog food. Dog Child is a cook-at-home dog food brand with products developed alongside leading vets & pet nutritionists.
Doggy Bathroom - The Doggy Bathroom is the only indoor potty solution for small breeds, including males who lift their leg.
Dolce Dog - Innovative dog walking accessories made to handle all four seasons in Canada.
Vendor List
Fetching Bowties by Larry - Hundreds of affordable bow tie patterns and styles to suit your pup's every mood and every occasion.
Guinessos Treats - Treats made simple! Single ingredient pet treats that are not only healthy but absolutely tasty.
Mackenzies Pawtique - Shop bowties and bandanas for your pet AND get some matching scrunchies for you!
Munch Queen - Creative dog treats and human treats - made with love in Toronto.
Ren's Pets - The best pet specialty store in Canada
ResolveCBD - Locally grown CBD for you and your dog's.
So Fetch Apparel - Canadian Brand inspired by Dog Lovers
Top Dog Gear - Handcrafted waterproof, stink-proof, durable pet gear.
Two Spaniels Co. - Handmade reversible dog bandanas
Wagging Companions - The first plant-based, vegan, & human-grade dog food brand in Canada
Wholly Veggie! - Uncompromisingly delicious plant based patties, pizzas, snacks and meals
Rescues, Charities, and Fundraisers
(Our Charity!) Fetch and Releash - Based out of the Greater Toronto Area, F+R is a volunteer run, foster-based dog rescue organization dedicated to rescuing and rehoming dogs from pounds, shelters, strays, surrended pets, both locally and abroad.
A portion of drink proceeds purchased at the bar during this event will be going to this selected charity.
The Barking Billboard - TBBR is a registered nonprofit, foster/adoption focused rescue based in the downtown core of Toronto. All profits (including your merch support) go toward saving rescue animals.
CHAOS4K9s - a charity fundraiser organization that host a variety of different events in hopes of raising awareness and donations for animal rescues. Charity events include professional wrestling events backed by approx 30 talented wrestlers. All donations go directly toward their chosen rescue.
Stray to Play - a registered charity dedicated to rescuing dogs from all over the globe and finding them loving, lasting homes.
The Haus of Doggos
Take a break from shopping and head down to the lower level - aka the Haus of Doggos to explore some of the fun activities, games and photo opportunities set up for you and your pup to explore.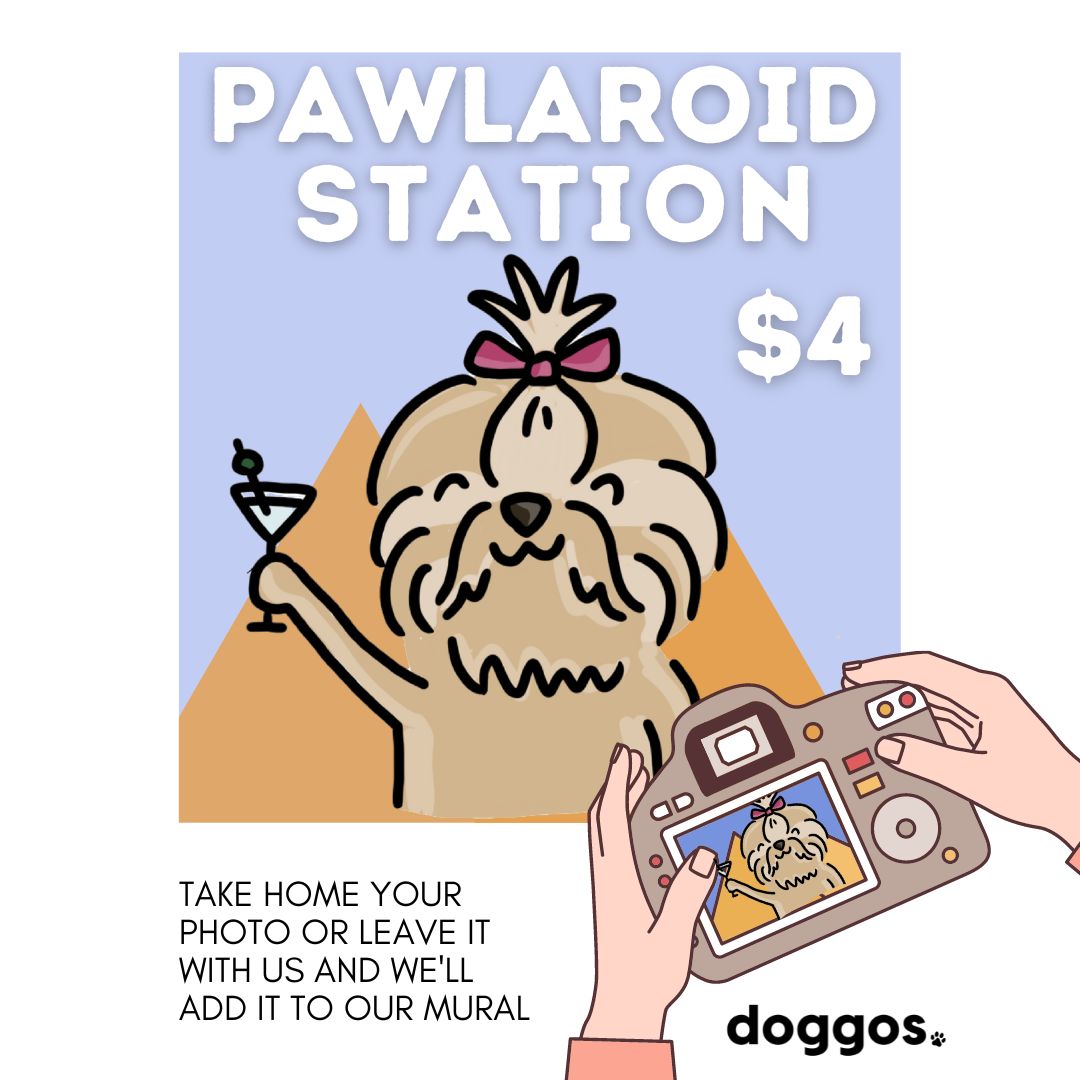 Pawlaroid Station
Bring home a stylish memory of your pup to add to your fridge when you visit our Pawlaroid station OR leave the photo with us and we'll add it to a mural we're creating at Doggosphere Studios of all the doggos in the city!
***VIP & Flex Ticket Holders get complimentary Pawlaroid photo, just show your ticket stub!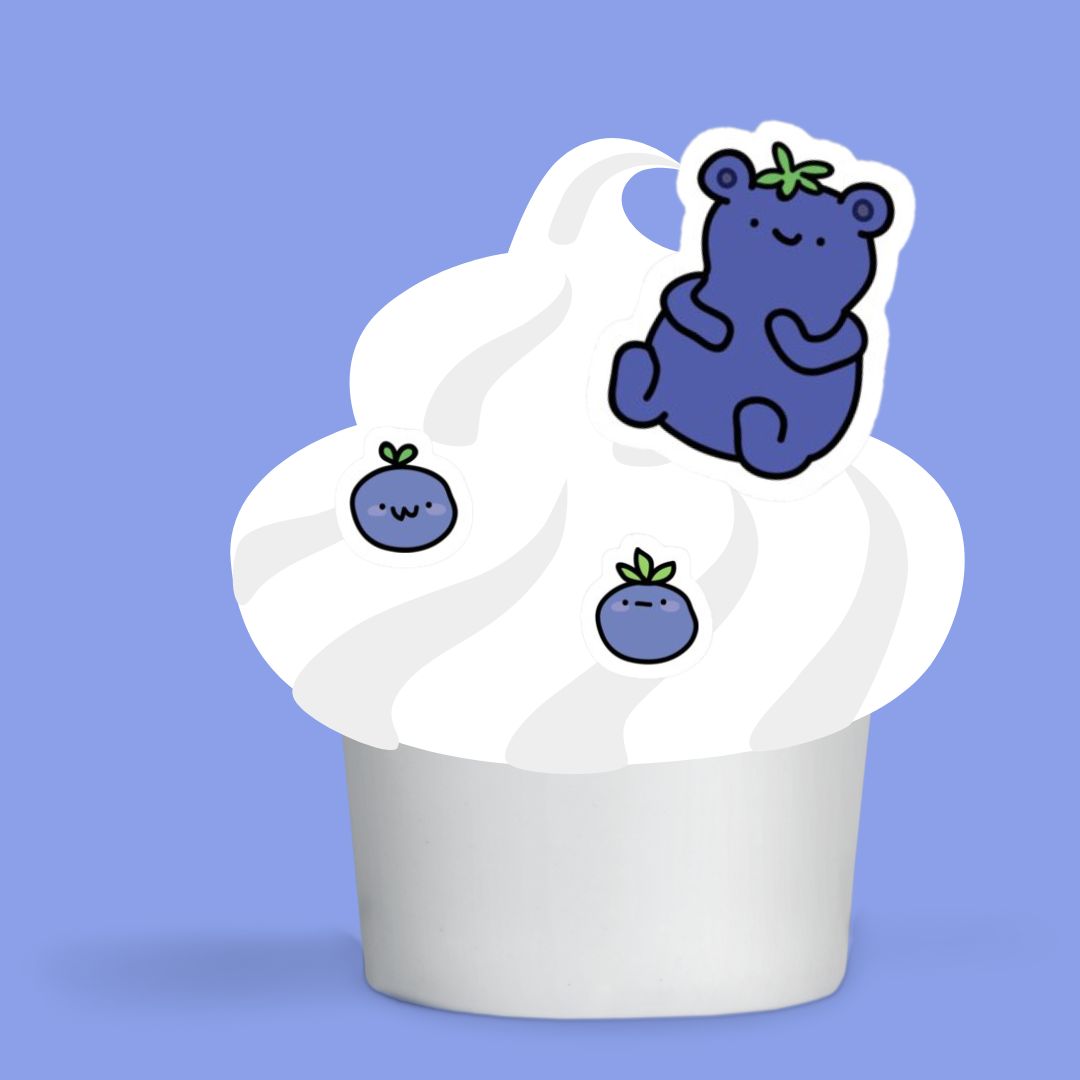 Dog Bar
Visit the dog bar and let your dog try one (or two, or even three!) of the bougie puppaccinos we have on sale:
• Why Did the Chimken Cross the Road
• Stick Connaisseur
• BlueBEARy
• Goldilocks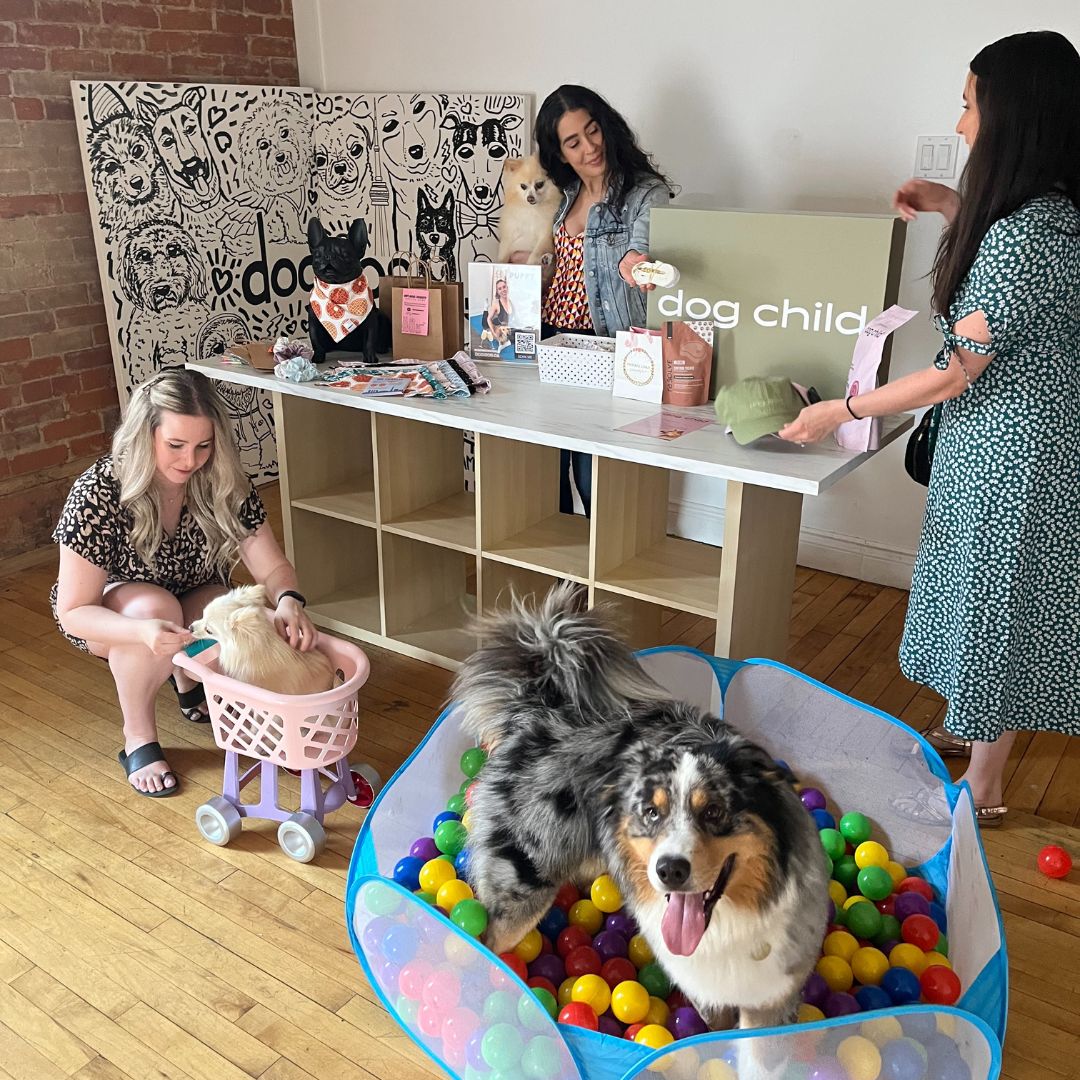 Games
Spend some time bonding with your pooch in the designated games and activation center near the entrance of the pup up market!
A very special thank you to our VIP Gift Bag Sponsors for this weekend's events.
VIP welcome bags will contain a surpise mix of at least three samples from the following VIP Gift Bag Sponsor brands!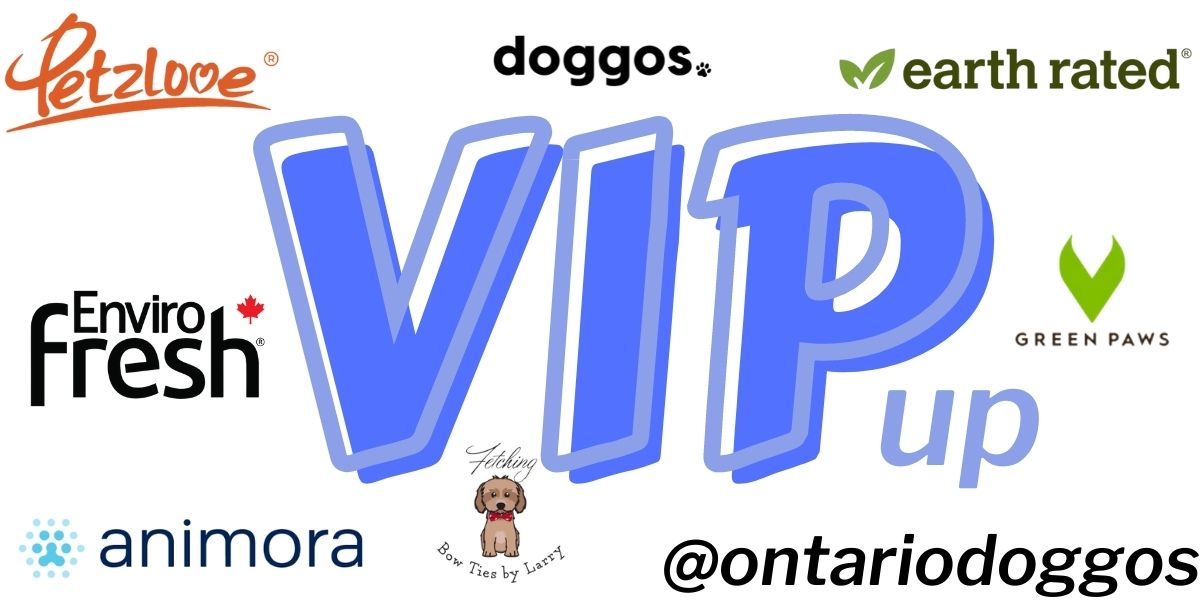 Animora - A Quebec company whose mission is to improve the health and well-being of animals by offering innovative products in animal health.
Doggos Events - We think your dog should be your date. Doggos is a dog-centric events and entertainment company that hosts events for dog owners in places that are normally off-limits to your pup.
Earth Rated - Is a B Corp Certified company creating high-quality, innovative products designed to help make cleaning up after your pet less of a chore, so we can all get back to what's important: petting dogs.
Enviro Fresh - Proudly family-owned Canadian-manufacturer of specialized products in the pet industry including oral hygiene, odor elimination, stain removal, cleaning, grooming, and health products.
Fetching Bow Ties by Larry - Hundreds of affordable bow tie patterns and styles to suit your pup's every mood and every occasion.
Green Paws - Green Paws is a moringa dog food supplement designed by canine health experts to keep our loyal companions in good health throughout their lives.
Petzlove Pet Food - Premium, fresh ingredients carefully crafted and backed by the latest research into pet nutrition an dhealth.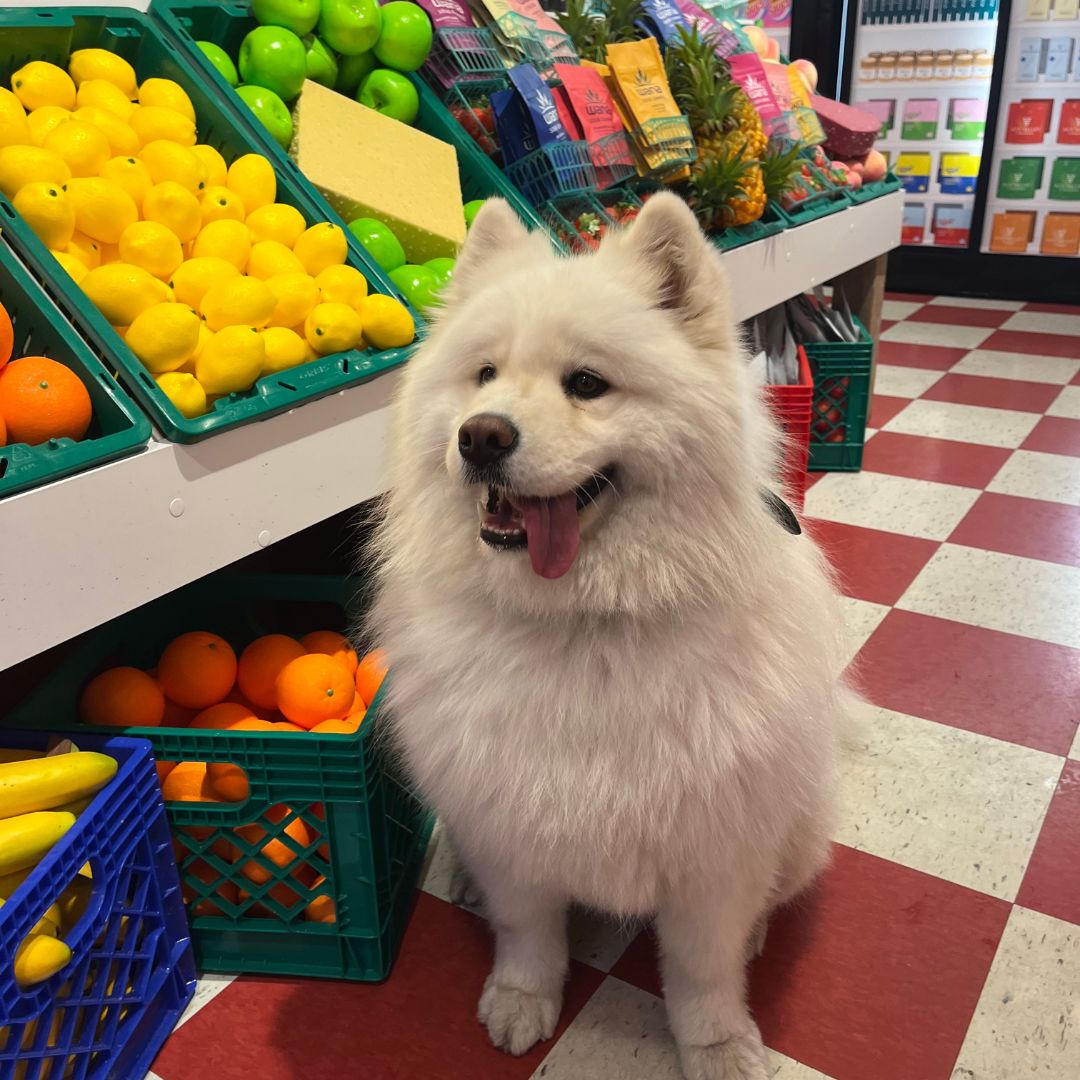 Don't Forget to Check Out the Grocery Store Photo Op on the Upper Level!
FOLLOW & TAG @ONTARIODOGGOS & @PETZLOVEFOOD ON INSTAGRAM IN A STORY FOR A CHANCE TO WIN OVER $500 IN PRIZES
Story tagging closes after Monday 07.25 11:59 PM. Winner will be announced on Instagram Tuesday, July 26. Keep your eyes out for the announcement!